UPDATE: Prosecution, defense explain 'not guilty' verdict for man tried for Dec. 2021 shooting
Nicholas Millard was accused of shooting and killing one person and injuring another in Marenisco Township last year.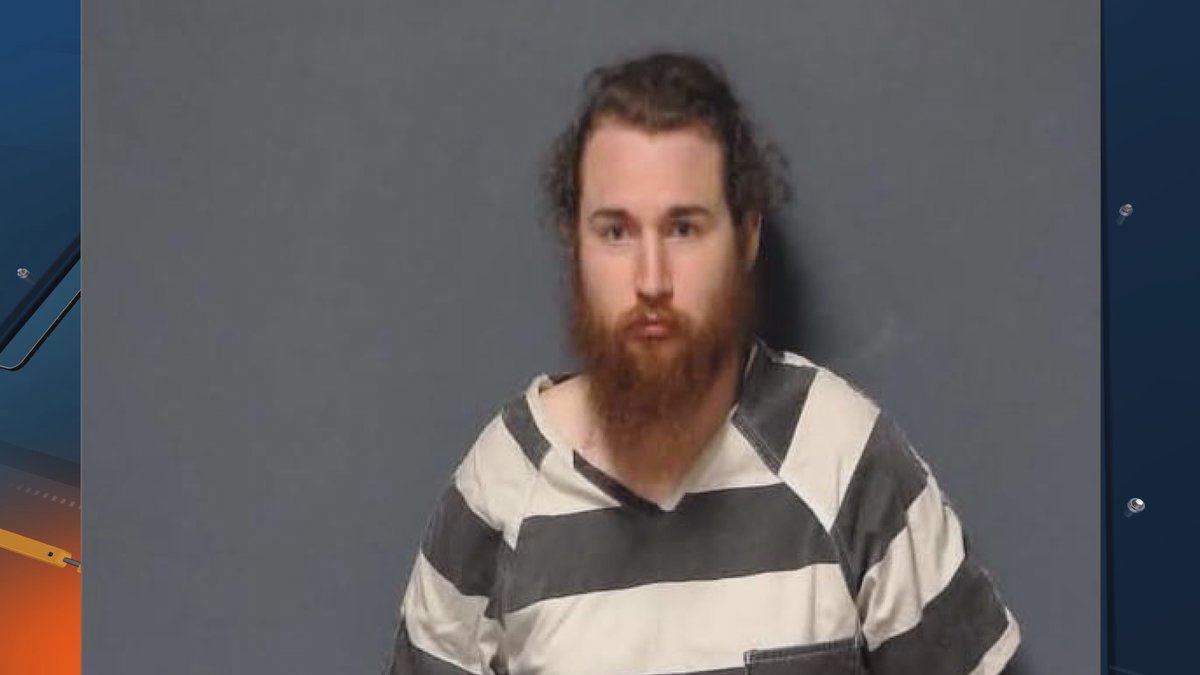 Published: Dec. 24, 2021 at 9:00 AM EST
|
Updated: Nov. 3, 2022 at 1:08 PM EDT
MARENISCO TOWNSHIP, Mich. (WLUC) - UPDATE: The Pennsylvania man who was accused of killing one person and injuring another at a cabin in Gogebic County last year was acquitted of all charges Wednesday.
In the conclusion of an 8-day murder trial in Gogebic County Circuit Court, a jury found Nicholas Millard of Spring Mills, Pa. "not guilty" of all four felony charges against him: one count of homicide first degree-premeditated, one count of assault with intent to murder, and two counts of felony firearm.
Millard was arrested Dec. 24, 2021 after Gogebic County Sheriff's deputies and Michigan State Police troopers responded to an early morning shooting at a cabin in Marenisco Township. When they arrived, they discovered two people had been shot. One, 49-year-old Thomas Fletcher of Marenisco Township, was dead. The other, 22-year-old Austin Flecher of Irvine, Cal., was injured and taken to Aspirus Ironwood Hospital for treatment.
Millard was arraigned in Gogebic County District Court on Dec. 27, 2021 and held in Gogebic County jail on a $1 million bond. He was bound over to circuit court on Jan. 28, 2022. Millard's jury trial began Monday Oct. 24.
Thursday, Gogebic County Prosecutor Nick Jacobs provided extra details on the trial. He said the defense was based on an argument that the shooting was accidental, adding, "Of course our team did not agree with that, but it was enough to give [the jury] pause."
Jacobs said he had the chance to sit down with the defense team and a couple of jury members to hear their insight. He said the jury felt that the prosecution did not provide sufficient evidence that the shooting was an intentional act.
"I did get insight from them that, had there been a lesser charge of manslaughter, they would have found him guilty of that," Jacobs said, "and that disturbed me because I had instructed the court to give a lesser instruction of manslaughter and it was denied."
On the verdict, Jacobs said, "The victims of this case were certainly disappointed with the outcome; however, from the prosecution's point of view, we respect their decision. He exercised his constitutional right to a jury trial and we leave it up to the jury to make that final decision."
Millard was represented by defense attorneys Sarah Henderson and Victoria Herro of Casselman & Henderson, based in Marquette.
Henderson and Herro sent a statement to TV6 about their defense: "After an extensive independent investigation, the defense concluded that the shooting was accidental, and we offered expert testimony from a firearms and ballistics expert, who is also a former police officer, in support of our case."
In response to the prosecution seeking a lesser charge of manslaughter, Henderson and Herro said, "The judge denied the request, because the instruction would have been improper under the law."
On the overall outcome of the trial, the team said, "The jury took its job very seriously, and it was clear that they were careful and attentive throughout the trial and deliberations."
Last published: 12/28/21 8:05 A.M. EASTERN TIME
The suspect of a fatal shooting in Marenisco Township on Christmas Eve morning was arraigned in Michigan's 98th District Court Sunday, December 26th. 30-year-old Nicholas Millard of Spring Mills, PA is being held at Gogebic County Jail on a $1Million cash bond.
One victim, 49-year-old Thomas Fletcher, was pronounced dead at the scene. He was a resident of Marenisco Township.
The other victim, 22-year-old Austin Fletcher of Irvine, CA, was treated for gunshot wounds at Aspirus Ironwood Hospital, later being transported to Duluth, MN. He was treated and has been released from the hospital.
The investigation is still active by the Gogebic County Sheriff's Office.
Last published 12/24/2021
A suspect is in the Gogebic County Jail and one person is dead after an early morning shooting in Marenisco Township.
According to the Gogebic County Sheriff's Office, deputies and Michigan State Police troopers are on the scene investigating. The shooting happened around 1:15 a.m. Friday at a cabin.
When officers entered the cabin they arrested the suspect without an issue. They found two people with gunshot wounds. One person was dead at the scene. Another victim is being treated at Aspirus Ironwood Hospital.
The MSP Crime Lab will help with the investigation.
No further details are being released at this time.
Along with sheriff's deputies, Michigan State Police, Lac Vieux Desert Tribal Police, Marenisco Ambulance and Beacon Ambulance responded to the scene.
Copyright 2021 WLUC. All rights reserved.